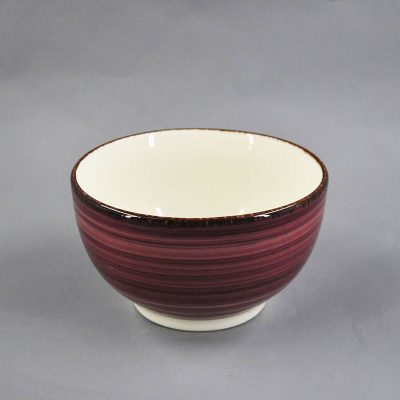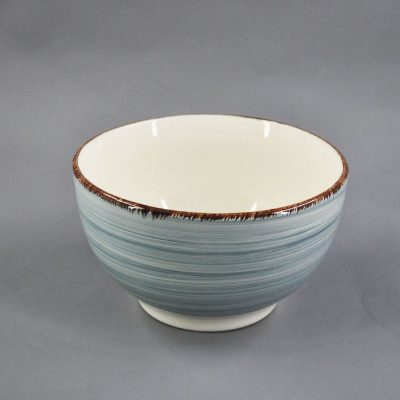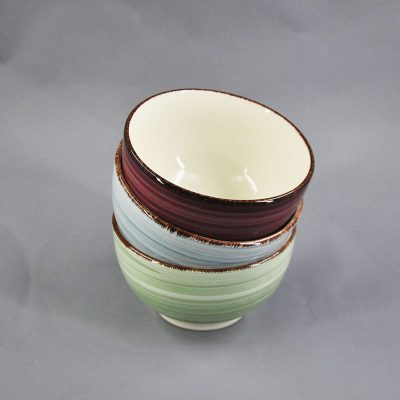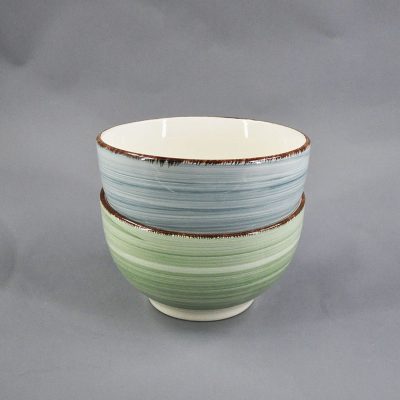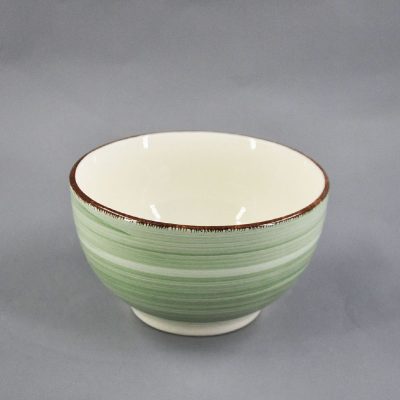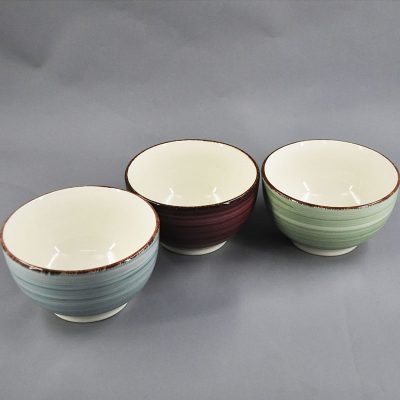 | | |
| --- | --- |
| Product name | Ceramic Bow |
| Description | Ceramic bowls |
| Size | T126*B66*H62mm |
| Weight | 620g |
| Delivery time | 35-40days |
| MOQ | 6 pcs |
| Quality | A/B Grade |
| Sample | OEM sample offered |
| Sample time | 5-15days |
| Payment term | TT /DP at sight /LC at sight /Western Union |
| OEM/ODM | Acceptable |
| Advantage | Microwave, Oven, Dishwasher safety |
| Apply to | Hotel, Restaurant, Wedding, etc |
Ceramics in English; Ceramics in Pinyin Táocí; Ceramics is a general term for pottery and porcelain. Traditional ceramics, also known as ordinary ceramics, are products fired from natural silicates such as clay as the main raw materials. Modern ceramics are also called new-type ceramics, fine ceramics or special ceramics. Commonly used non-silicate chemical raw materials or synthetic raw materials, such as oxides (alumina, zirconia, titanium oxide, etc.) and non-oxides (silicon nitride, boron carbide, etc.). Ceramics have many advantages such as excellent insulation, corrosion resistance, high temperature resistance, high hardness, low density, radiation resistance, etc., and have been widely used in various fields of the national economy. Traditional ceramic products include daily-use ceramics, building sanitary ceramics, industrial art ceramics, chemical ceramics, electrical ceramics, etc. There are many types and different properties. With the rise of high-tech industry, various new special ceramics have also achieved great development,  They have higher temperature resistance, mechanical properties, special electrical properties and excellent chemical resistance than traditional ceramics.
Ceramic bowls can be placed in microwave ovens, but you need to buy high-temperature-resistant ceramic bowls specially made for microwave ovens, so not all ceramic bowls can be placed in microwave ovens. In the market or supermarket, you can buy high temperature resistant bowls. Some of these high temperature resistant bowls are ceramic bowls. Such ceramic bowls are made of high temperature resistant materials and pottery. They can be used at high temperatures of about 300 degrees It will stay as it is, it will not melt or burst. Such ceramic bowls are not only resistant to high temperature, but also low temperature, and will not freeze in the refrigerator. These high temperature resistant ceramic bowls can not only be heated in the microwave oven, but also can be put into the oven to become a baking bowl, and can also be steamed at a high temperature in a steamer, which can be said to be a multi-purpose bowl. However, such a ceramic bowl is slightly more expensive than the common ceramic bowls that are not resistant to high temperature.