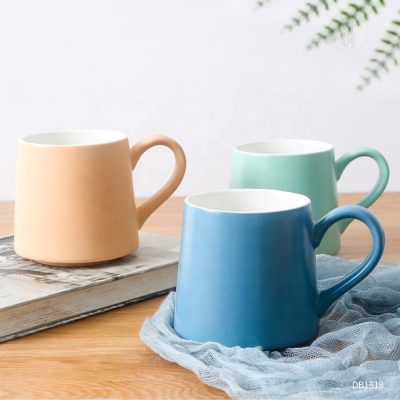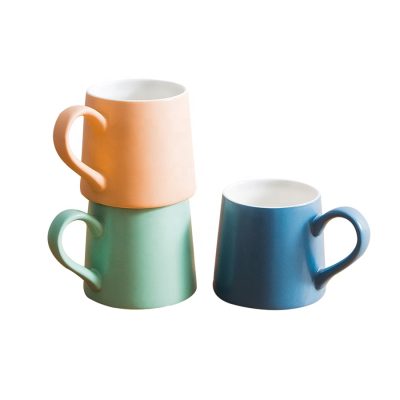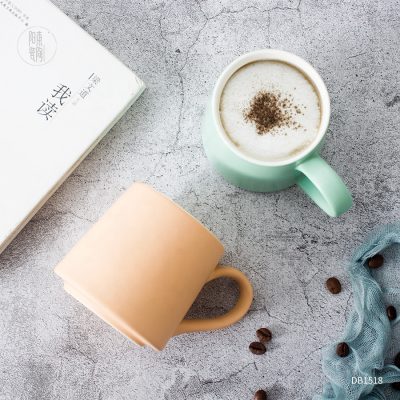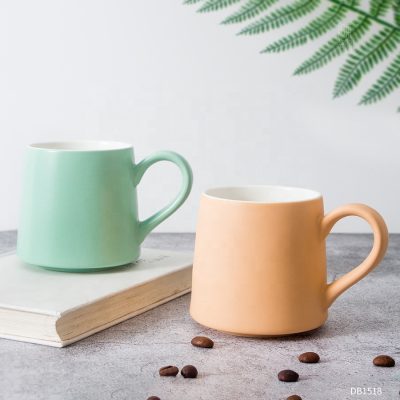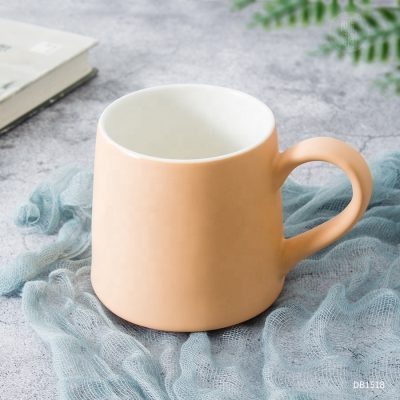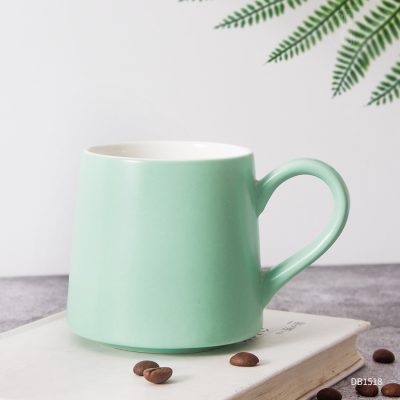 Name
Ceramic Mug
Material
Ceramic
Size
D6.0*H9cm
Weight
620g
MOQ
6 pcs
Description
Normal cup shape and special shape are available
Various colors and artworks
Usage
Coffee, tea ,milk ,beverage ,juice ,promotion,gift and advertising.
Remark
(1)Notice: Can be tested in dishwashers and microwave ovens
(2)Certification:LFGB approved
(3)Custom samples:USD100 for each design,will return if order is above 2000 pcs

Need your artwork above 300dpi in PDF,AI or CDR.

(4)Business type:Factory sale
(5)Delivery time:15-20 days after receiving your deposit
Ceramic tableware is a relatively common one in what we see every day. Because it is healthier than tableware made of glass, plastic melamine, and stainless steel, and it is easy to clean. A mug is a type of cup, which refers to a mug with a large handle. Because the English name of a mug is mug, it is translated into a mug. . Mug is a kind of home cup, generally used for milk, coffee, tea and other hot drinks. Some western countries also have the habit of drinking soup with mugs during work breaks. The cup body is generally a standard cylindrical shape or a cylindrical shape, and one side of the cup body is provided with a handle. A good mug has a smooth surface glaze, uniform color, and no deformation of the cup mouth. Whether the handle of the cup is installed upright, if it is skewed, it means that the cup is a defective product, and the place where it connects with the cup body cannot shrink the glaze. If it does, it means that the workmanship of the cup is not fine enough. We can flick the mug body with our fingers, and a good mug will make a crisp clanging sound. If the sound is not crisp, we can judge that the mug is made of mixed materials. Due to the reason of holding hot drinks, the mug is thicker than the ceramic mug, and the heat preservation is stronger.
Daily necessities like other materials, especially plastic ones, transfer heat very fast. If you pour a cup of hot water, it will be too hot to take. But if you use porcelain cups, there is no such problem. Another key aspect is that in terms of material and manufacturing process, ceramic cups are not only safe in material, but also resistant to high temperatures. Qualified ceramic cups are made of high-quality porcelain clay in a high-temperature environment. When we use plastic cups to fill hot water, the toxic chemicals are easily diluted into the water and enter our body with the water. Ceramics The cup can be said to be the safest and healthiest for the human body, so the first choice for drinking water is a ceramic cup with no color glaze and colorless inner wall. In addition to the material safety, the ceramic cup has a relatively good thermal insulation effect; in addition, the inner surface of the ceramic cup is smooth, and bacteria and dirt are not easy to breed on the cup wall; in cleaning, the ceramic cup also has an absolute advantage.