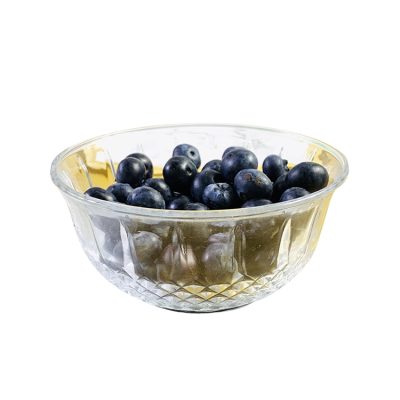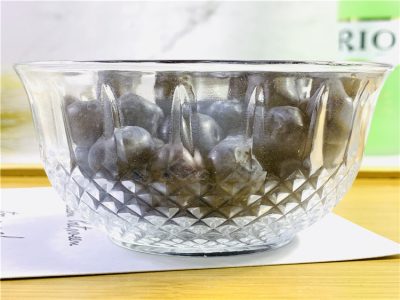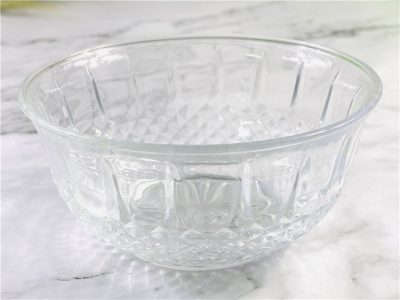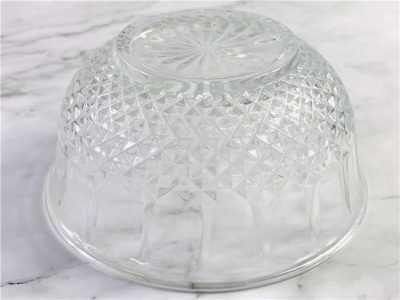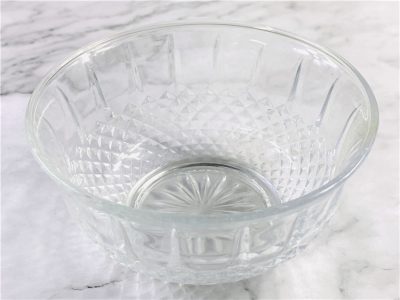 | | |
| --- | --- |
| Product Name | Glass bowl set |
| Material | Soda-lime glass |
| Shape | Round |
| Craft | Machine Pressed |
| Samples Time | 7days, customized LOGO or design |
| Packing | Color box |
| Safely Test | Food inspection standards |
| Size | 116*74*52mm |
| Weight | 400g |
| MOQ | 6 sets |
| Color | Clear |
| Function | Food Storage |
| Lead Time | 35-45days (peak season) |
| OEM/ODM | Yes |
| Application | Bar, restaurant, party, home |
Glass tableware is the first choice for regular qualified manufacturers. The common glassware is silicate glass, borate glass, aluminate glass, etc. The raw materials are silica, calcium oxide, alkaline oxide and other mineral raw materials. For a certain purpose (adding lead in special glass can prevent radiation and shield), it is harmless to people. For ordinary glass, its melting temperature is usually 1100~1800℃. It is difficult for the heating in daily life to reach the lower limit of this temperature range, so basically there is no phenomenon of releasing anything after heating. Moreover, glass is a very stable substance, as long as it is produced by a formal and qualified production process, it can be used with confidence. Note: Some glass tableware with colored patterns or patterns contains high levels of heavy metals cadmium and lead, which can harm human health.
Glass bowls are also safe to use, but not all glass bowls are. Some cheap glass bowls contain a lot of lead, which is very bad for the body. In addition, some inferior glass has a large coefficient of expansion, which is easy to burst when exposed to uneven heating and large changes in cold and heat, and has poor thermal insulation. Of course, glass bowls can also be used in microwave ovens, but it is best to use glass bowls without patterns. When choosing a glass bowl, it is best to choose a color that is more uniform, and not too bright, and carefully check whether there are impurities in the glass. The ease of cleaning of glass lunch boxes must be the best. If it is purely from the perspective of bringing rice, its airtightness is also very good. The ease of cleaning of glass lunch boxes must be the best.