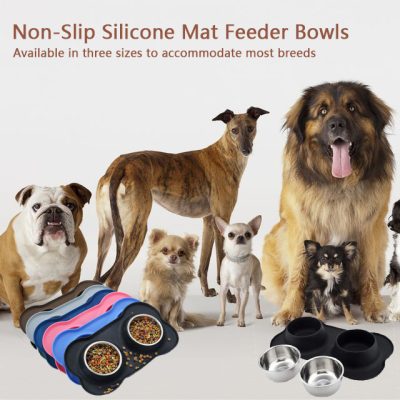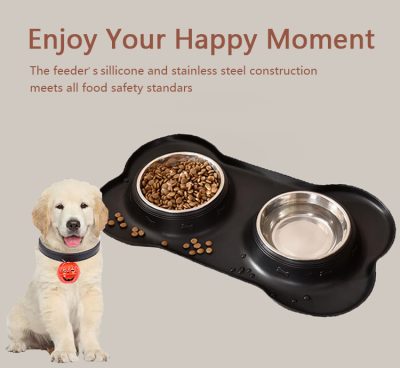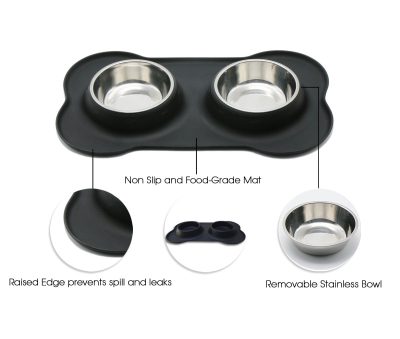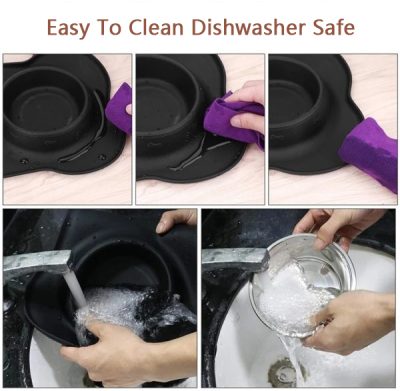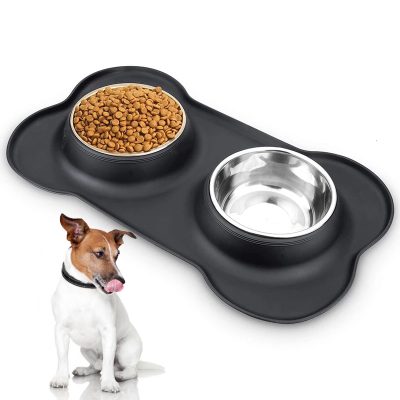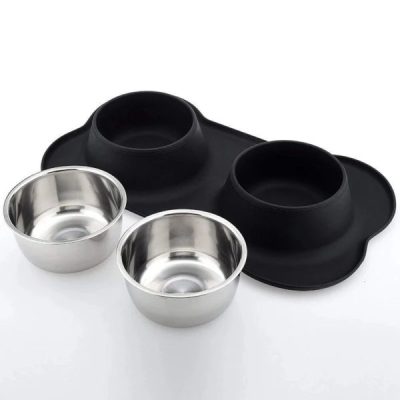 | | |
| --- | --- |
| Product Name | Pet Bowl |
| Material | 100% food grade environmentally friendly silicone material. |
| Color | The color can be customized according to the Pantone color card number. |
| Package | Single product OPP transparent plastic self-adhesive bag. |
| Custom Logo | Silk screen or embossed LOGO. |
| S Size | 17″x8.3″ x4″ |
| Weight | 480g |
| MOQ | 5 |
| Shipping Way | Send by air, by sea, by express(DHL, FEDEX…) |
|  Packing | customer's choice |
|  Trade Terms |  FOB Shanghai / Ningbo |
The cat bowl and dog bowl are closely related to the health of pets. The stainless steel bowl is beautiful, clean and durable. However, stainless steel should not be in contact with salt, soy sauce, vinegar, vegetable soup, etc. for a long time. These foods contain electrolytes. Long-term contact will cause electrochemical reactions in the electrolytes, so that toxic metal elements are dissolved. Therefore, if you have the habit of feeding leftovers, it is best not to use it. It is completely possible to simply feed dog food. Plastic bowl shape, various colors, beautiful and cheap. However, the stability of plastic is poor, high temperature or long use time, easy to age, decompose some harmful substances.  In addition, plastic bowls are generally relatively light and may be accidentally kicked over by cats and dogs. Some dog bowls have a special anti-skid design with a large bottom and a small top, which increases the grip and stability, and can be easily kicked over without worrying about it. Some cat bowls are designed to be deep for capacity reasons. Although the large-capacity deepened cat bowl is to keep the cat from going hungry, after all, most shovelers need to go out early and return late every day for work, but this deepening design is likely to cause the cat to easily rub the cat food on the face when eating. and beard. Cats are very clean animals. If you do this often, it will affect your mood, and a cat bowl that is too deep will make some big-faced cats and Garfields unable to reach in, which will seriously affect the cat's appetite.
The capacity of cat bowls is generally between 150ml and 500ml, and the daily feeding amount of a single cat family is about 100g, so you only need to choose a cat bowl of ordinary capacity. If you need a cat bowl with a large capacity, you must choose a cat bowl with a wide, moderate depth or shallow mouth to avoid the cat's "whisker effect" as much as possible. Dogs keep their heads down and eat low-lying food, which will cause cervical spondylosis for a long time. Large and medium-sized dogs or dogs with long legs and feet should put their food on a high place to reduce the pressure on the neck and back. Prevent cervical disease and spinal deformity. This kind of elevated shelf is made of metal, wood, and even plastic. The price is different. You can choose according to your own needs and preferences. You can also try a wooden box. on top.