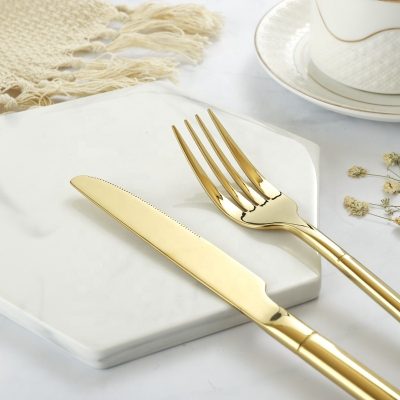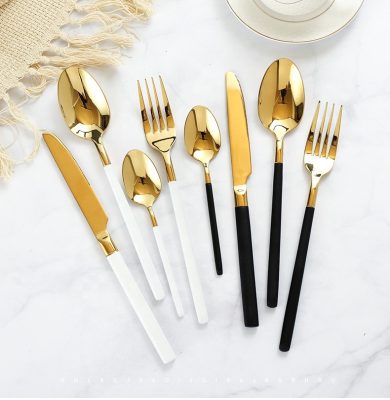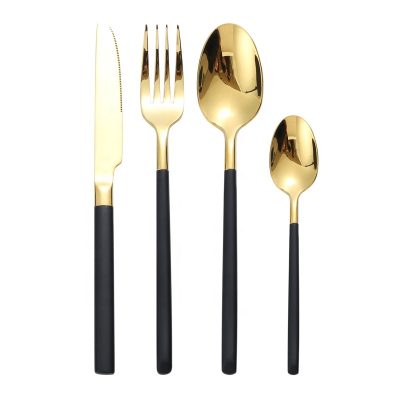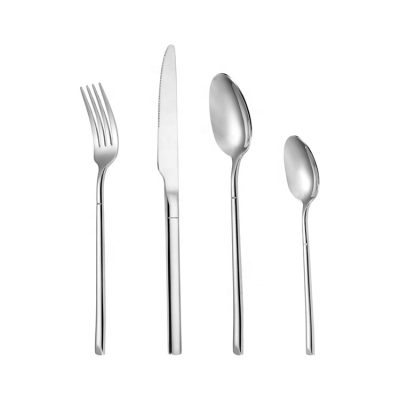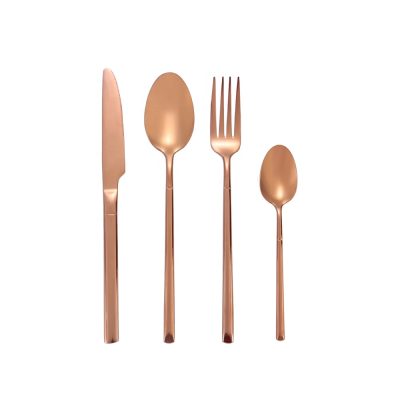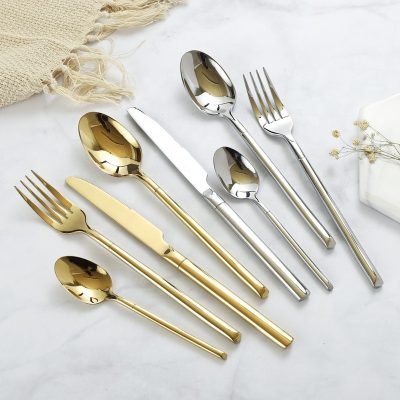 Product Name
Steel Cutlery
Size
15*4cm
Weight
700g
Finish
Mirror/Matte, Pvd plated
Material
Stainless Steel 304/420
MOQ
7 pcs
Logo
Customized laser or engraved
OEM
Available
Packaging
Individual opp bag, gift box
Sample
We provide free samples. The sample time is 3-5 days.
Color
One color:Silver/Black/Gold/Rainbow/Blue/Rose gold/Purple

Two color:Silver/Black/Gold/Rainbow/Blue/Rose gold/Purple+Any color
Stainless steel western cutlery knives and forks refers to the utensils used by westerners at dinner, including the main dinner knife, main dinner table, main dinner fork, tea fork and so on. Now to the naked eye to difficult to clean the surface of the steel can be metals, and harmful estimates of the number of stainless steel tableware also is nickel element content is too low, with manganese element instead of, there are one stainless steel liquid identification, through the detection of nickel element content in stainless steel to detect different kinds of stainless steel, but does not guarantee that the steel influence the accuracy of the results of the other elements, There is to determine by magnetic and non-magnetic, generally magnetic is 2 series of stainless steel, non-magnetic is 3 series of stainless steel, when let these two methods can not be more accurate to determine whether 304 stainless steel. If you want to be very accurate to determine 304 stainless steel, observation of metallography, energy spectrum, can accurately determine whether 304 stainless steel. Because 3 series of stainless steel are austenitic stainless steel, I think there is a difference between the hardness and martensitic stainless steel and duplex stainless steel, can also be determined by measuring the hardness of the method. In the selection of stainless steel tableware, if it is to choose a more high-grade stainless steel tableware, it is necessary to pay attention to the density of steel, in all the same conditions, high-grade tableware is slightly heavier than the low-end, you can feel it clearly by hand.
Stainless steel tableware has many advantages, rust steel tableware contains manganese, titanium, cobalt and molybdenum and other trace metal elements, these are indispensable trace elements of the human body,  Food cooked with stainless steel tableware, people eat again, can make their own access to these trace elements. It prevents the reaction with acid and alkali substances in food, and also avoids the special smell of iron after general iron rust, and will not be broken, long life. The surface is bright and beautiful. Cleaning is also easy, not afraid of knock against. When choosing stainless steel products, we should carefully check whether the outer packaging is marked with the material and steel number; Whether to indicate the manufacturer's name, address, telephone number, sanitary standard of containers, etc.