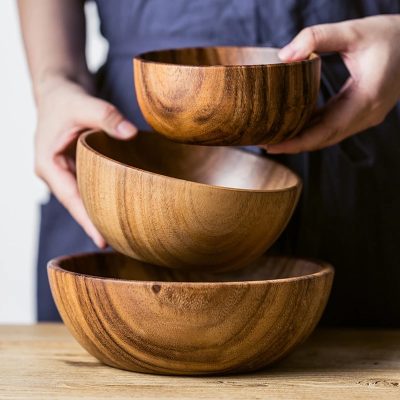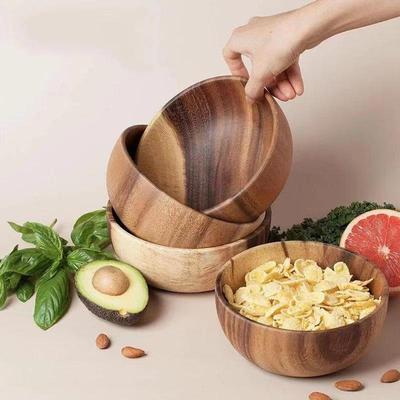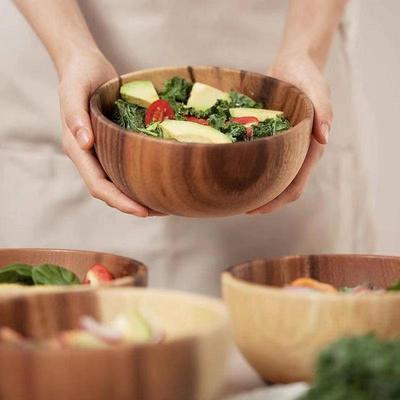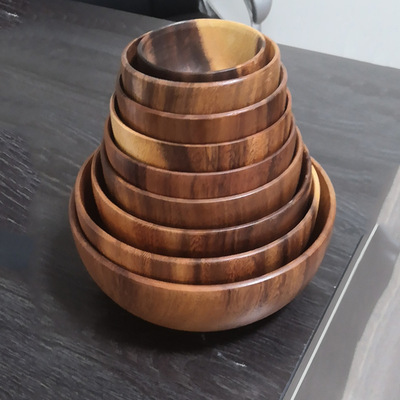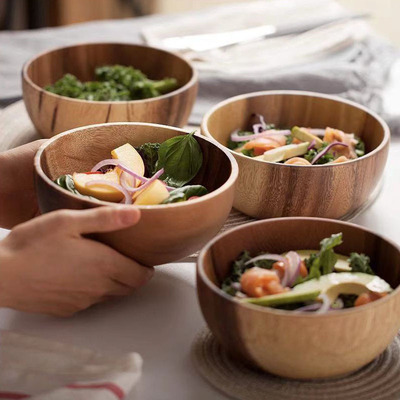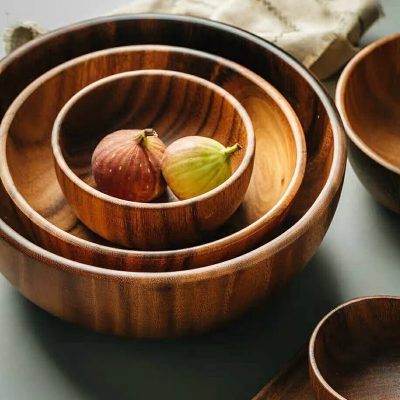 Product name
Wooden Bowl
Material
Natural Wooden
Size
Dia 12cm x H 11cm
Weight
580g
MOQ
10pcs/order
Packing information
Bubble wrap, carton box
Shipping method
Express/Sea shipping FOB/CNF/etc
Feature
Eco-friendly and 100% nature
Sample Time and Delivery Time
 Sample Time Around 3-7Working Days;Delivery Time Around 30-35Working Days.

Our Professional, Your Satisfaction.

Payment Term
T/T,L/C, Cash, others can be negotiated.Only 30% Deposit,

Make YourFloating Capital More Effective.
Wooden bowls are exquisite handicrafts and good practical items. Wooden bowls have a larger mouth, a smaller round belly, and a shallow bottom; some have a smaller mouth, a larger round belly, and a darker bottom. The size of the bowl is divided into large, medium and small. The diameter of the larger mouth is about five inches, and the diameter of the small mouth is about two inches. The wooden bowls are painted with flowers and animals of various shapes and colors, and some are inlaid with gold rims or with cloisonne craftsmanship, which are more beautiful and delicate. Whether natural patterns or artificial color painting, are of appreciation value.
Wooden bowls can completely keep the original flavor of the food, and it is still suitable to eat oily and meaty foods such as ghee sticks. Ordinary bowls contain lead, wooden bowls can be avoided, and delicate wooden bowls will make people feel antique. Wooden tableware is a safe environment and a very sufficient alternative to plastic food preparation and consumption. When used as disposable cutlery for one or two purposes, wooden cutlery can be superior. Wooden bowls are of good quality and have many advantages that are difficult to have in porcelain bowls. Wooden bowl with natural pattern, made from birch nodules. It does not crack when it blooms, the ground does not break, it is not hot or cold, it is light and solid, and it is durable.