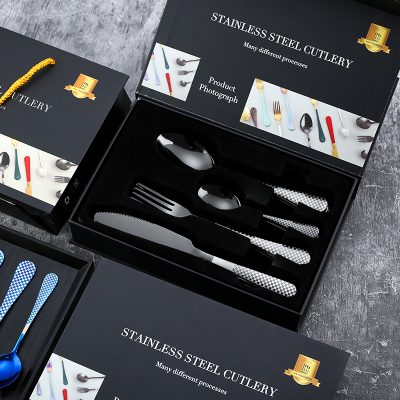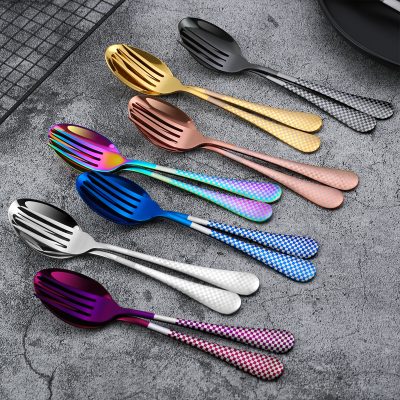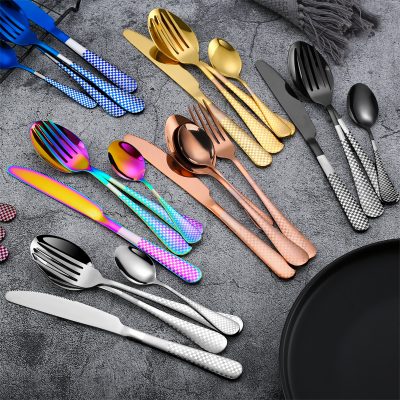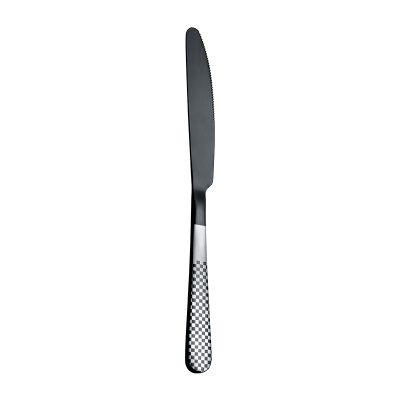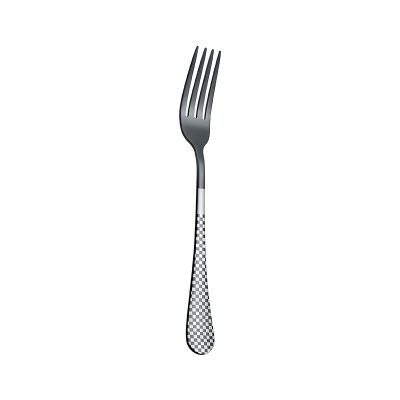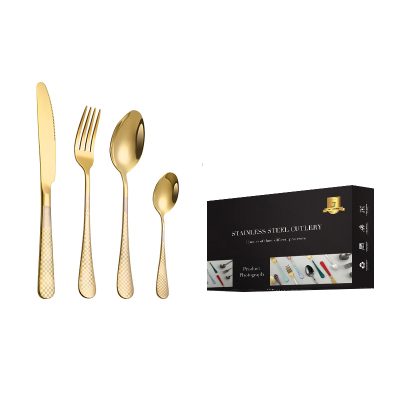 | | |
| --- | --- |
| Product Name | Steel Cutlery |
| Material | Stainless steel |
| MOQ | 1 |
| Size | 10*2.5cm |
| Weight | 500g |
| Design | Matte, thick section, pink paint handle |
| LOGO | Custom your design & put your own brand |
| Use | Restaurant, Hotel & Home decoration |
| Payment | T/T |
| Service | OEM / ODM |
Stainless steel western tableware knife and fork refers to the western utensils used in dining, with the process of China's internationalization gradually accelerated, international hotel management groups have been rushing to China, then also brought western food eating habits, now western food is becoming more and more common, western stainless steel knife and fork demand is increasing. Stainless steel is made of iron chromium alloy mixed with some other trace elements. Because of its good metal performance, and corrosion resistance than other metals, made of beautiful and durable vessels. Therefore, more and more are used to make tableware, and gradually into the broad family. Stainless steel western food knife: the knife is used to cut food, do not use the knife to pick up the food to the mouth. Remember: if there are three knives of different sizes at the same time, the correct use is generally: the one with small serrations for cutting meat; Medium for cutting large vegetables into small pieces; The small, rounded knife with a slightly upturned tip is used to cut the bread, and then pick up jam and butter and spread it on top. Stainless steel western fork: Take food gently when you fork it to your mouth. Pick up the right amount of food and put it in your mouth at once 牞 Fork Pick up the food and put it in your mouth with your teeth only touching the food, do not bite the fork and do not let the knife and fork make noise on the teeth or plate.
With a magnet on the bottom, 430 will hold, 304 and 18-10 will not. But the rim of a 304 pot, or the front and back of a spoon, sometimes holds because of the magnetism created by polishing. So the most accurate way is to suck the bottom. Domestic use is more 201 mixed steel, no magnetic material, steel is soft! Stainless steel antibacterial tableware refers to a new class of stainless steel antibacterial tableware with the function of killing or inhibiting microorganisms, its special place lies in its use of materials. Antibacterial materials refer to a class of new functional materials that can inhibit or kill surface bacteria by adding certain antibacterial substances, such as antibacterial plastics, antibacterial fibers and fabrics, antibacterial ceramics, antibacterial metal materials, etc. In the medical field, household goods, household appliances, food packaging and other fields have extremely broad application prospects, in the modern people's environmental health requirements are increasing, the application of antibacterial materials by more extensive attention.