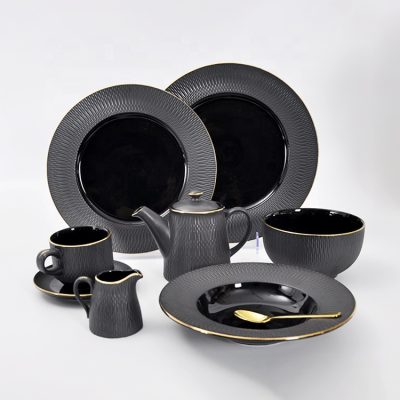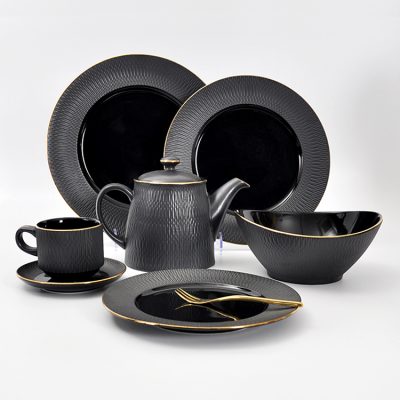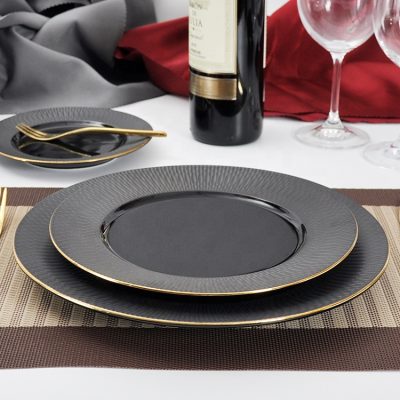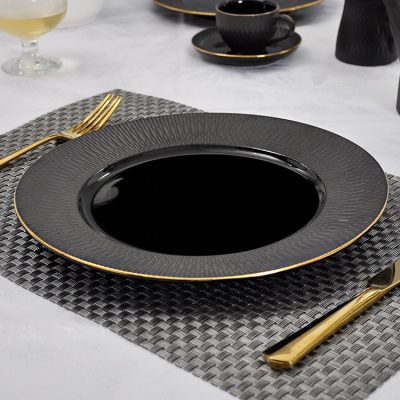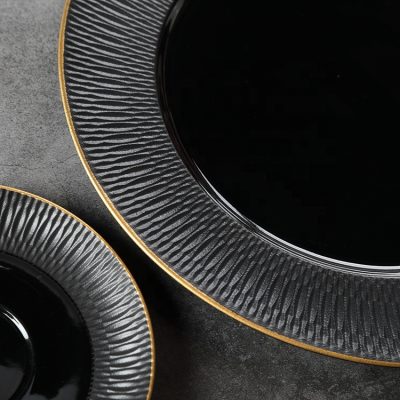 Product name
Ceramic Plate
Material:
High temperature porcelain
Certification:
LFGB\CE\SASO
Customized:
designs according to client's requirements such as new shape,
material, color, size, printing, packaging and so on
Weight:
426g
Size:
12*4cm
MOQ:
4pcs
Dilivery time:
15 days
Packaging:
Normal packaging(brown boxes + cartons), individual packaging
(brown box, white box, color box, gift box)
usege:
Hotel,restaurant,catering,banquet,buffet
Dishwasher and microwave
Dishwasher and microwave safe & heat resistant
( can stand with -30℃-150℃)
Ceramic tableware refers to all artificial industrial products that use inorganic non-metallic minerals such as clay as raw materials. It includes various products made by mixing, shaping and calcining clay or a mixture containing clay. Ceramic tableware, from the roughest earthenware to the finest fine pottery and porcelain, belongs to its range. Its main raw materials are silicate minerals (such as clay, feldspar, quartz, etc.) taken from nature, so it belongs to the same category of "silicate industry" as glass, cement, enamel, refractory and other industries. The firing and application of ceramic tableware has a long history in my country. Its shapes are diverse, colorful, cool and smooth, easy to wash, and are deeply loved by the Chinese. The production methods of ceramic tableware are divided into three types: on-glaze color, under-glaze color, and in-glaze color. On-glazed ceramics are made of flower paper made of pigments, pasted on the glaze or painted directly on the surface of the product, and then baked at a low temperature. Since the baking temperature cannot reach the level of melting of the glaze layer, the flower surface cannot sink. into the glaze. When you touch the on-glaze ceramics with your hands, you can feel that the flower surface has obvious concave and convex feeling; the baking temperature of the on-glaze ceramics can make the glaze melt, the pigment can sink into the glaze, and it will be covered by the glaze layer after cooling.
Ceramic tableware has a variety of shapes, delicate and smooth, bright colors and easy to clean. It is the first choice for most families to buy tableware. However, the glaze on the ceramic surface has the potential to be a health killer. Lead, mercury, radium, cadmium, etc. in colored glaze are all elements that are harmful to the body. The radioactive element radium kills white blood cells. Cadmium, lead and mercury are all heavy metals. Cadmium and lead can cause liver or other internal organs poisoning, and mercury can cause liver and kidney cirrhosis. When using unqualified ceramic products, these harmful substances will dissolve, and as food enters the human body, it will cause chronic poisoning for a long time. At the same time, we should also pay attention to the clay for making ceramics. The inferior clay contains many microorganisms and harmful substances, and even if it is not painted with color glaze, it will damage human health.